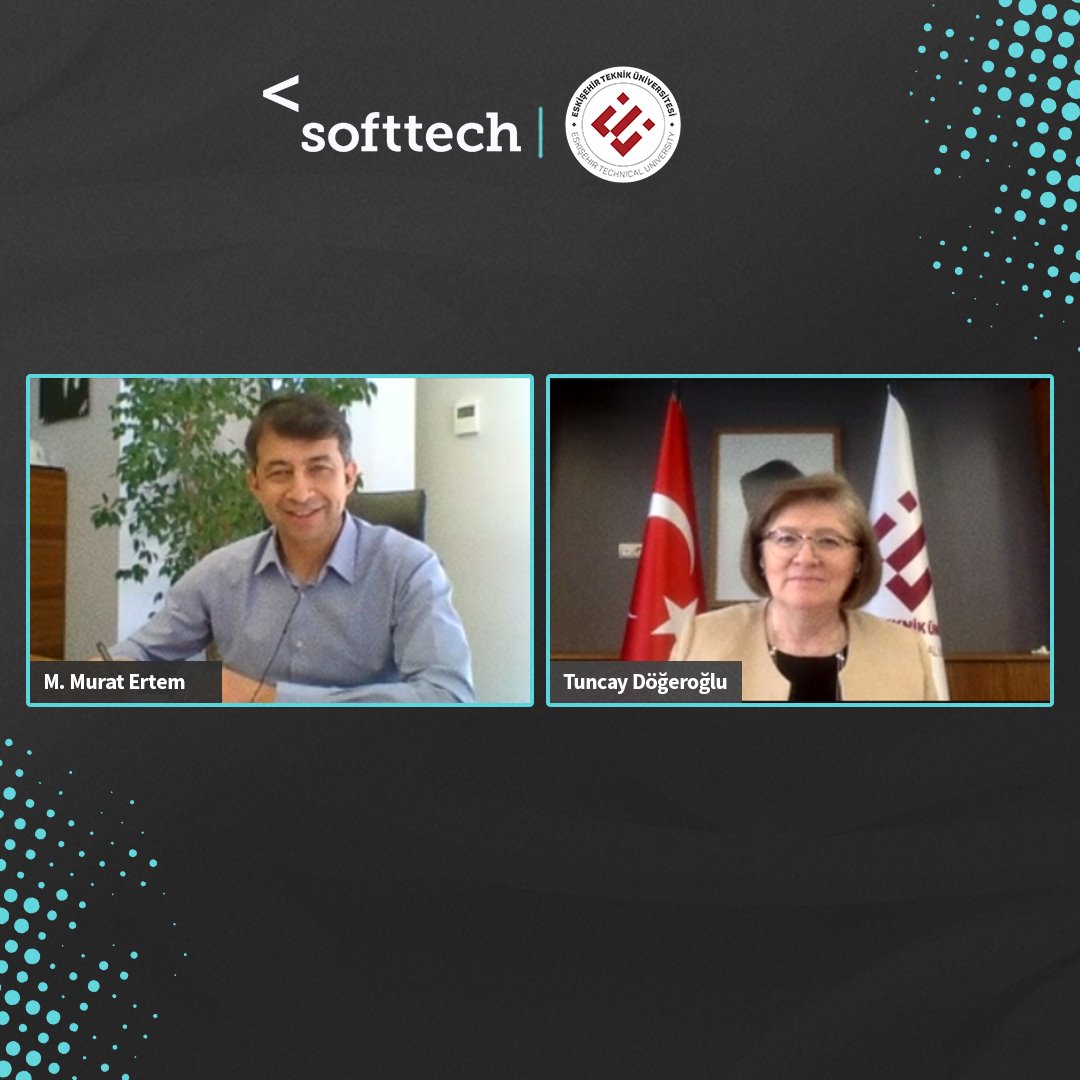 As Softtech, we are in collaboration with universities in order to provide equality of opportunity in the fields of information technology in Turkey. As part of the collaboration we have constituted with Eskişehir Technical University, we discover young talents in our country and bring them to the sector. 21 Eskişehir Technical University graduates who have been successful in the seminars given in ESTU since 2019, started working with us on a full-time basis.
In order to support equality of opportunity and provide employment by reaching every point of our country; we are making our collaboration permanent by organizing certificated seminars.
WE REACHED 250 STUDENTS IN 1.5 YEARS
Adapting to fast-changing requirements, meeting the developer deficit in customized business process automation Technologies and as part of our collaboration in order to train students in Turkey, we reached 250 students through seminars and training programs that have been continuing for 1.5 years. 21 students, who successfully accomplished the seminars and training programs, joined us and took part in the international and national application development process of our company. We aim to make the cooperation we have established "to share what you have bought from Anatolia with Anatolia" permanent and to bring successful young people to the sector by supporting them.
CORPORATE IT ARCHITECTURE LECTURE FROM SOFTTECH EMPLOYEES
In ESTÜ Computer Engineering, Industrial Engineering and Electrical Electronics Engineering 3rd and 4th grades, our employees give an elective Corporate IT Architecture course, and students are given the opportunity to receive free education through the international online education platform. Also, within the scope of the collaboration of Softtech and ESTU, a computer lab will be constituted by Softtech in the university campus to support students in transforming their theoretical knowledge into practice and to enable them to be together.
"THE AIM IS TO REACH YOUNG TALENTS IN ANATOLIA"
Stating that he is very glad with the collaboration of ESTÜ, our General Manager M. Murat Ertem said, "As in the War of Independence, where the process of national sovereignty started, we say that Anatolia has everything we need. Because when you ask for help in the fertile lands of Anatolia, you get more. With this inspiration, we will continue to reach young talents in Anatolia by continuing our collaboration with universities in different cities of Anatolia. I would like to thank ESTÜ's visionary instructor staff and management on behalf of the Softtech family."
"We will make services export better with our youth in Anatolia"
"We aim to make services export better together with our youth in Anatolia. This project we have implemented with ESTÜ is far beyond a university collaboration. We believe that we will make a contribution to Turkey's digitalization index and services exports together with our youth thanks to this collaboration. I see this collaboration as one of the best jobs of my professional life." said Softtech General Manager M. Murat Ertem.
"Thanks to this collaboration we have opened a way that we can walk together."
Expressing his views on the subject, Eskişehir Technical University (ESTÜ) Rector Prof. Dr. Tuncay Döğaroğlu pointed out that Eskişehir Technical University is a student-oriented university. "One of the primary aims of Eskişehir Technical University is to move the corporate culture forward with the power it has taken from the past. Our university, which goes on its way by believing in the power of success together, has made a real effort that will return both to our country and to the world with this project. I would like to mention the importance of achieving together, as great things require collaboration. There is employment beyond cooperation, and this is among the most important added values of this project. In other respects, training qualified human resources, providing qualified information and products are extremely important. I believe there is no investment as valuable as investment in people. Thanks to this collaboration, we have made way for us to walk together in this process. We take action with the motto "We are as strong as our alumni". We believe that ESTU alumni might adapt to professional life not only as individuals equipped with vocational education but also as good people. We endeavour to train students that tend to collaboration, interdisciplinary study, team work, and also can manage time efficiently and love their country. Our alumni are our pride, who successfully represent us after graduation and led the way to current students.`