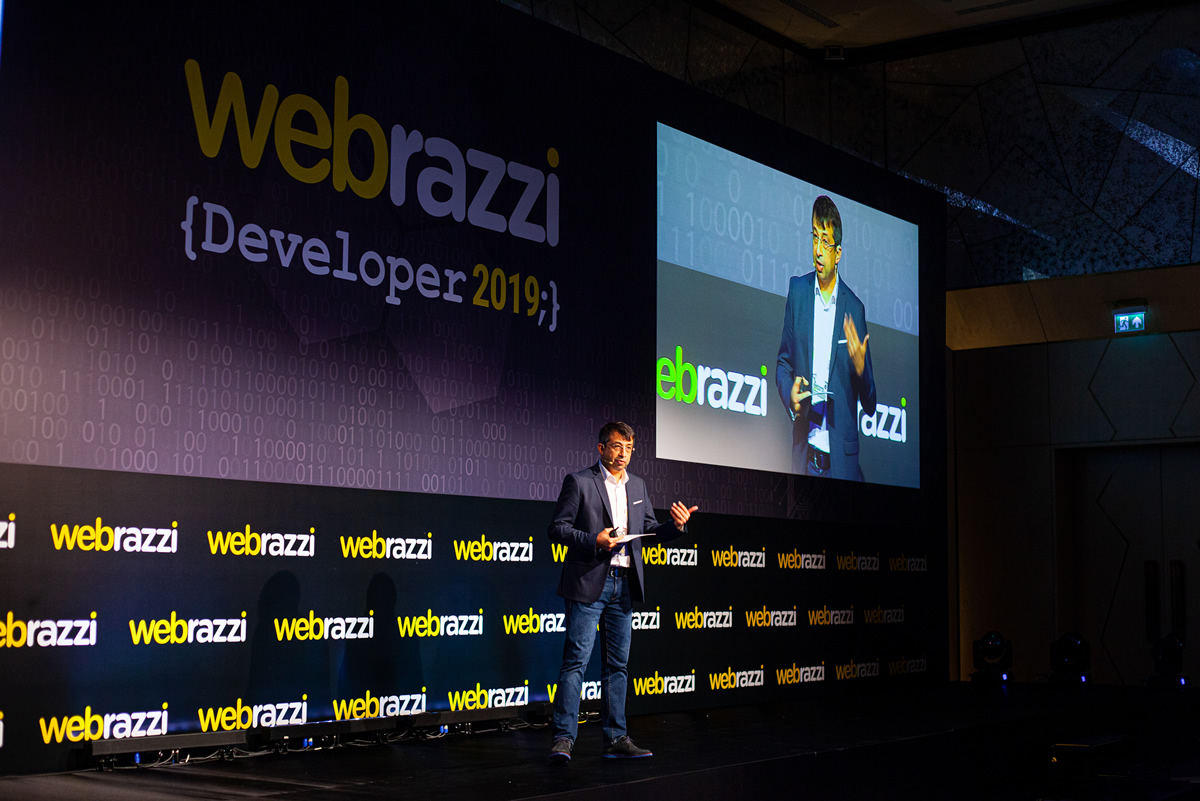 Webrazzi Developer 2019 hosted major players in the technology world. The conference was held on Wednesday, November 13; discussing topics such as software development, programming languages, infrastructure transformation stories of technology companies and so on.
Softtech General Manager Murat Ertem, the first speaker of the event, gave a speech titled "We are transforming the world, but what about ourselves?" During the conference, the most recent technologies were evaluated, and many of the topics that were on the agenda of developers such as the infrastructure transformation stories of technology companies were discussed.
"Hardware is the body of technology and software is the spirit." said Softtech General Manager Murat Ertem, in his speech titled "We are transforming the world, what about ourselves?"
Softtech General Manager Murat Ertem stated that there were significant changes in the last 10 years in the world, while in 2009 there were companies serving in the basic necessity category at the summit in the list of the most important companies, and after 10 years, today the world is going through a big transformation and the most valuable companies are technology companies. Ertem stated that the total value of the companies tripled in 2019 when compared to 2009 and that 7 of the top ten companies were technology companies. He said that with globalization, new technologies are inevitable.
Softtech General Manager Murat Ertem stated that there is a supply-demand imbalance in the software sector. He said that in the near future the concept of "citizen developer" will enter our lives even more. Ertem stated that artificial intelligence predicts that it will make a difference in the life of people working in the field of technology, especially in the business life. He said that he believes that this change, which is expected to be experienced in the future, can be re-used on low code platforms by creating reusable parts and that they can be managed with the power of working together and API usage and that Softtech is advancing our efforts in this direction.
"It is important to know what to do in an environment where you do not know what to do." said Murat Ertem, mentioning the importance of "learning agility" approach. "Learning agility is indispensable in the increasingly uncertain world." he said, stating that it comprises 5 criteria which are  mental agility, human agility, agility of change, personal awareness and agility to reach the result. He also emphasized that nutrition from different disciplines is the most important factor that will make a difference.
"We need to change our operations by turning the software business into art. When developing software, we must integrate artificial intelligence. In this way, we can create time for life to enable people to realize their potential. As Softtech, we aim to do this, and we believe that even though Softtech is a technology company, it should be a human resources company." Murat Ertem said.
During the event, we offered participants the opportunity to participate in the technical test where they could demonstrate their coding skills. The testers tested their technical skills by answering specific questions about general algorithms, data structures and some programming languages ​​(C ++, Ruby, Python, etc.). In addition, our Human Resources Department team shared Softtech's efforts to become a human-oriented, human-resource brand and Softtech's perspective in being a technology company.