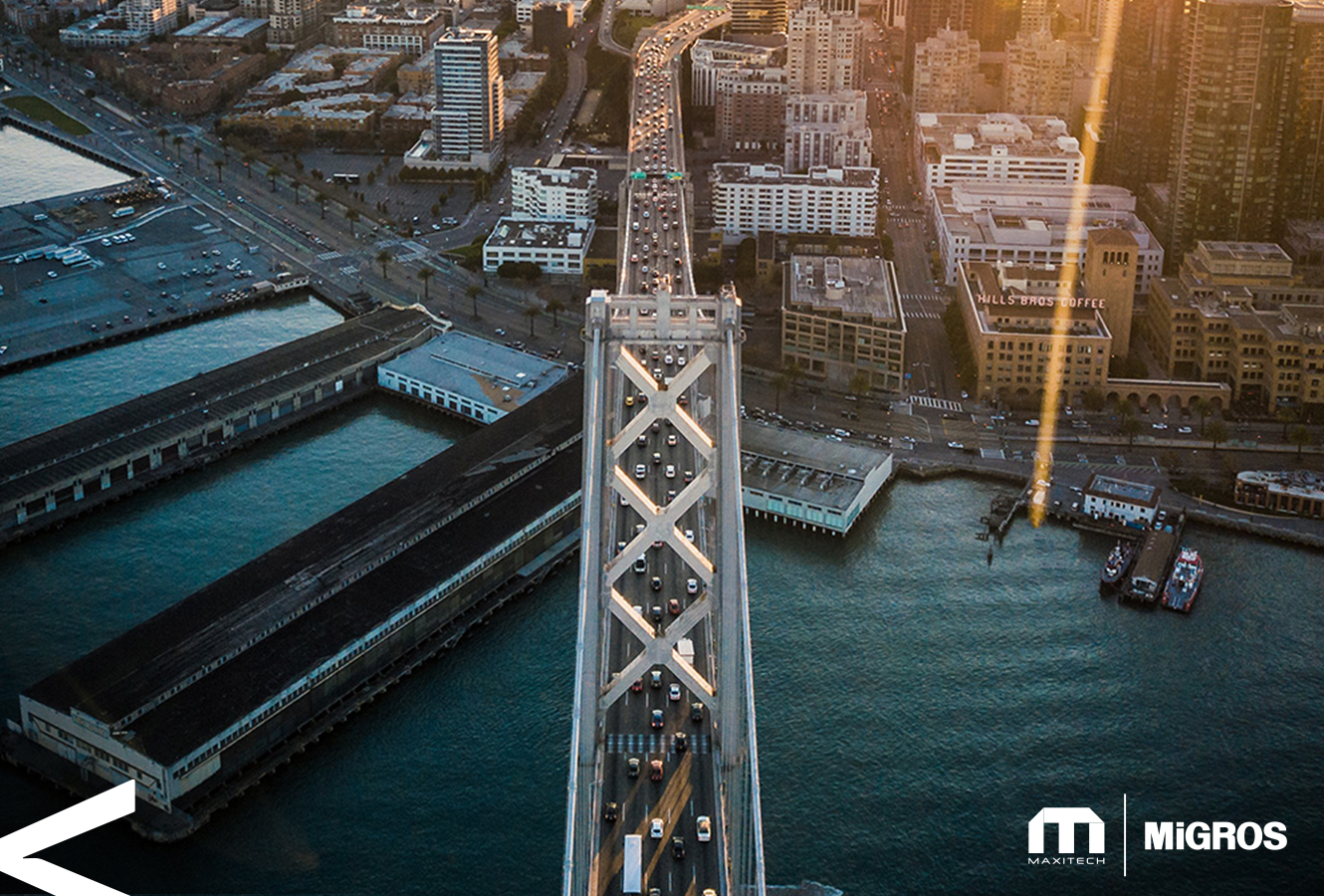 Turkey's retail and e-commerce giant Migros, will develop technology with Maxitech, our subsidiary in San Francisco who contribute to the development of innovative products and services of dozens of companies.
Migros have collaborated with our subsidiary Maxitech in Silicon Valley, which contributes to companies developing new products and services by realizing their knowledge in Silicon Valley with innovative technologies. At the center of developments such as blockchain, software development technologies, internet of things, and artificial intelligence, Maxitech helps companies to stand out in global competition by using the most advanced technology.
As part of the cooperation with Maxitech, Migros will bring its technical experts together with the most innovative startups of Silicon Valley. Maxitech, which will support Migros in developing R&D projects and innovative solutions, will also contribute to the strengthening of the company's application infrastructure by sharing research and information about new software development and self-service analytics tools.
There is great potential in Silicon Valley
"Using the advantage of our positioning in Silicon Valley, we are exploring cooperation opportunities tailored to Migros' needs, and aiming to contribute to its profitability by reinforcing the retail sector trends under the leadership of Migros. We welcome Migros technical experts at our office in San Francisco at regular intervals and evaluate the solution partnership opportunities on-site at the workshops we organize with the startups we contact. These workshops also enable Migros to promote its own products and solutions. While all these activities support the digital development of Migros, we will also witness the great vision of Silicon Valley together in the retail field." said Maxitech CEO Burak Arık.
We support the production of value-added technologies in Turkey
Arık continued his speech by stressing the importance of domestic technology production: "These works also lead the development of domestic technology. Considering that 7 of the top 10 most valuable companies in the world as of 2019 are technology companies, the importance of producing value-added technology in our country is clear. The prerequisite for understanding what is "value-added" is to analyze Silicon Valley, which sets the world standards and is at the top of the bar in technology. From this perspective, this and similar collaborations in our country should be supported in all areas and the competitiveness of Turkish companies should be increased in the global market".
Migros Deputy Director General Kerim Tatlıcı expressed the importance of their cooperation with Maxitech: "Migros is the first and only food retail company with R&D center in Turkey. With our six-year R&D activities and 110 researchers, we use and develop all the possibilities of technology to increase our efficiency and provide our customers with different shopping experiences. Maxitech is the center of technological developments. It has a strong communication network in Silicon Valley. They work with an extremely dynamic team. They also support us in our R&D projects and in developing innovative solutions for the retail industry. In this way, we learn about new software development techniques, self-service analytical tools, blockchain, internet of things, artificial intelligence, cyber security, and we have the opportunity to get to know new products and successful entrepreneurs in Silicon Valley. At the same time, we are introducing new applications developed by Migros in its own R&D. We make significant gains by making benchmarks for retailing and e-commerce applications used by the world's leading retail giants. We will continue to follow digital world closely through our collaborations and we will continue to break grounds in Turkey."