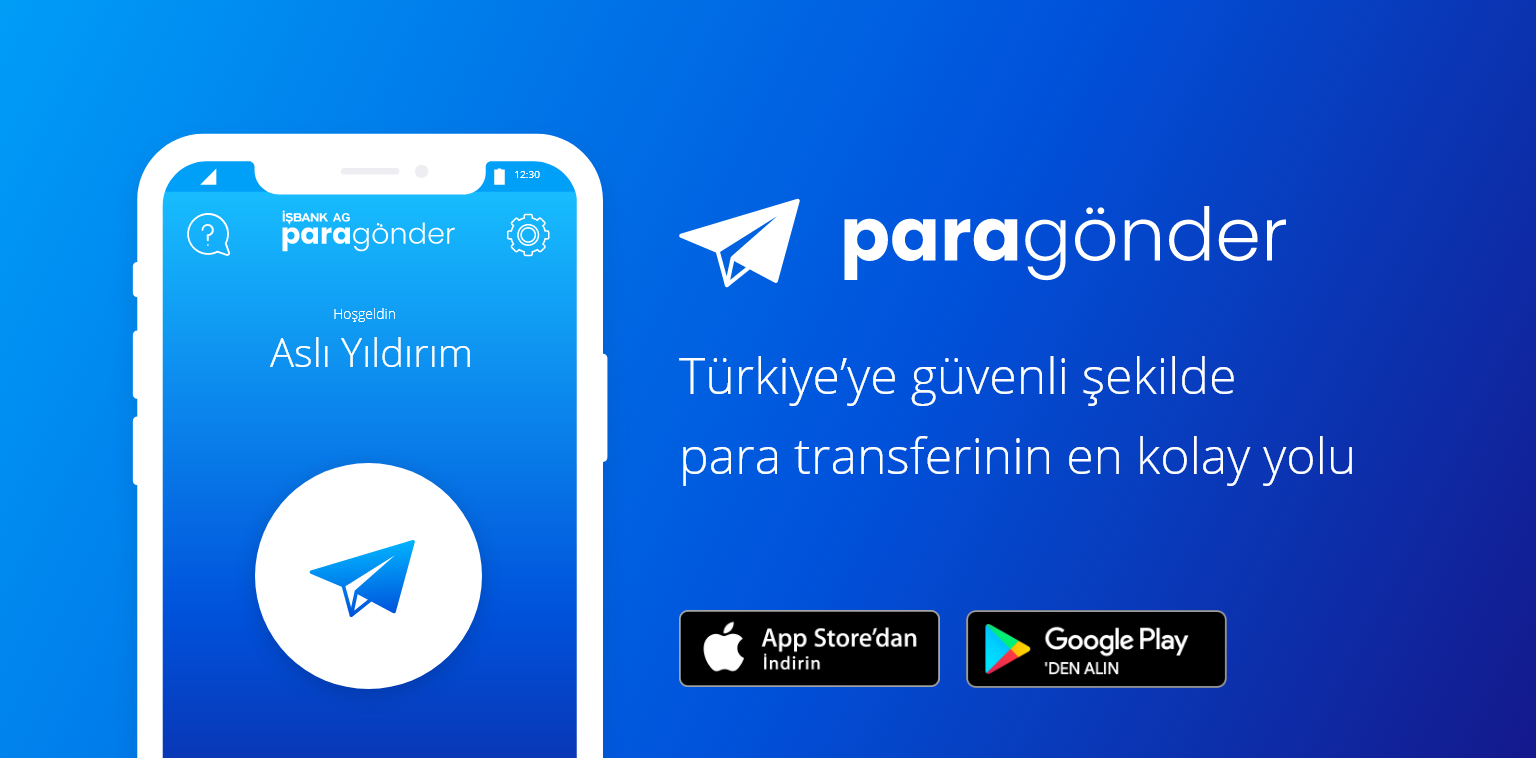 Maxim Digital, a Softtech subsidiary in Germany, has launched a new mobile application named "ParaGönder" which allows users from abroad to send money to İşbank accounts of Turkey. The mobile app, which is in use in Germany right now, helps people to transfer money from other bank accounts to Turkey without visiting İşbank. Powered by İşbank AG, "ParaGönder" will be will be free until April 30 due to Covid-19 epidemic.
Maxi Digital, established as a fintech in Germany in 2019, has developed a mobile app named "ParaGönder" making money transfers very easy and secure. Thanks to the mobile app, people can transfer money from their existing bank accounts to İşbank accounts in Turkey anytime and anywhere. In order to support people during quarantine days due to coronavirus, the mobile app will be served free.
Murat Ertem: Our citizens living in Germany will be able to transfer their savings to their country without leaving their homes
"As SoftTech, we are implementing applications that will create time for the lives of our citizens living all over the world. Our affiliate Maxi Digital, which was established in Germany at the end of 2019, has achieved a significant success and developed the "ParaGönder" mobile application. According to official figures, three million of our citizens live in Germany. Thanks to "ParaGönder" mobile app, our citizens living in Germany will be able to send money anytime to any İşbank branch in Turkey. They will be able to make use of their savings very quickly and at a low cost in their own country, or they will be able to transfer money to their loved ones instantly." said Softtech General Manager M. Murat Ertem.
"It is very important for all of us to stay in our homes as much as possible in order to minimize the risk of Covid-19 epidemic that threatens the world. I also find it very valuable that "ParaGönder" sends free services during this period. I wish to get over these days as health and as soon as possible, following the guidance of the authorities."
Salih Zeki Çimen: Soon we will launch the application all over the world
"We focused on providing more advanced services to users with the assurance of İşbank AG operating in Germany and with the support of Softtech, which we are a subsidiary of. With our company's first mobile application "ParaGönder" we provide the opportunity to send money to Turkey from all German banks that have completed the transition PSD2. This means that more than 2,500 allow this transfer. Our citizens living abroad, especially young generations are very prone to use mobile technologies. We have developed an extremely practical solution considering their needs. We will continue to maximize the customer experience by adding new features to our application in the coming period. For example, while we are currently sending Euro, we plan to activate the TL shipping service as soon as possible. I would especially like to state that we started the application in Germany, but in the coming period, we are trying to launch it for our citizens from all over the world, from England to Russia, form the Middle East to the USA and China. " said Maxi Digital General Manager Salih Zeki Çimen.
Çimen made the following statement about the free provision of the service until April 30: "We are going through extraordinary days. In this period, the health of our citizens, branch employees and the whole society comes first. We also want to do our duty by taking responsibility in this process. We will provide free service until April 30 so that our users do not risk themselves and their relatives to send money, and they can perform their transactions in the healthy environment of their homes."
How does ParaGönder work?
With "ParaGönder" mobile app, you can easily send money from your bank account in Germany to İşbank branches in Turkey.
Here is how to quickly and practically send money in three steps:
1- Download the ParaGönder mobile application on your phone and register.
2- Add the German bank or İşbank AG account to which you want to send money.
3- Choose the account you want to trade from among your registered accounts in ParaGönder, type the person's IBAN number and the amount you want to send money, check and confirm all the information