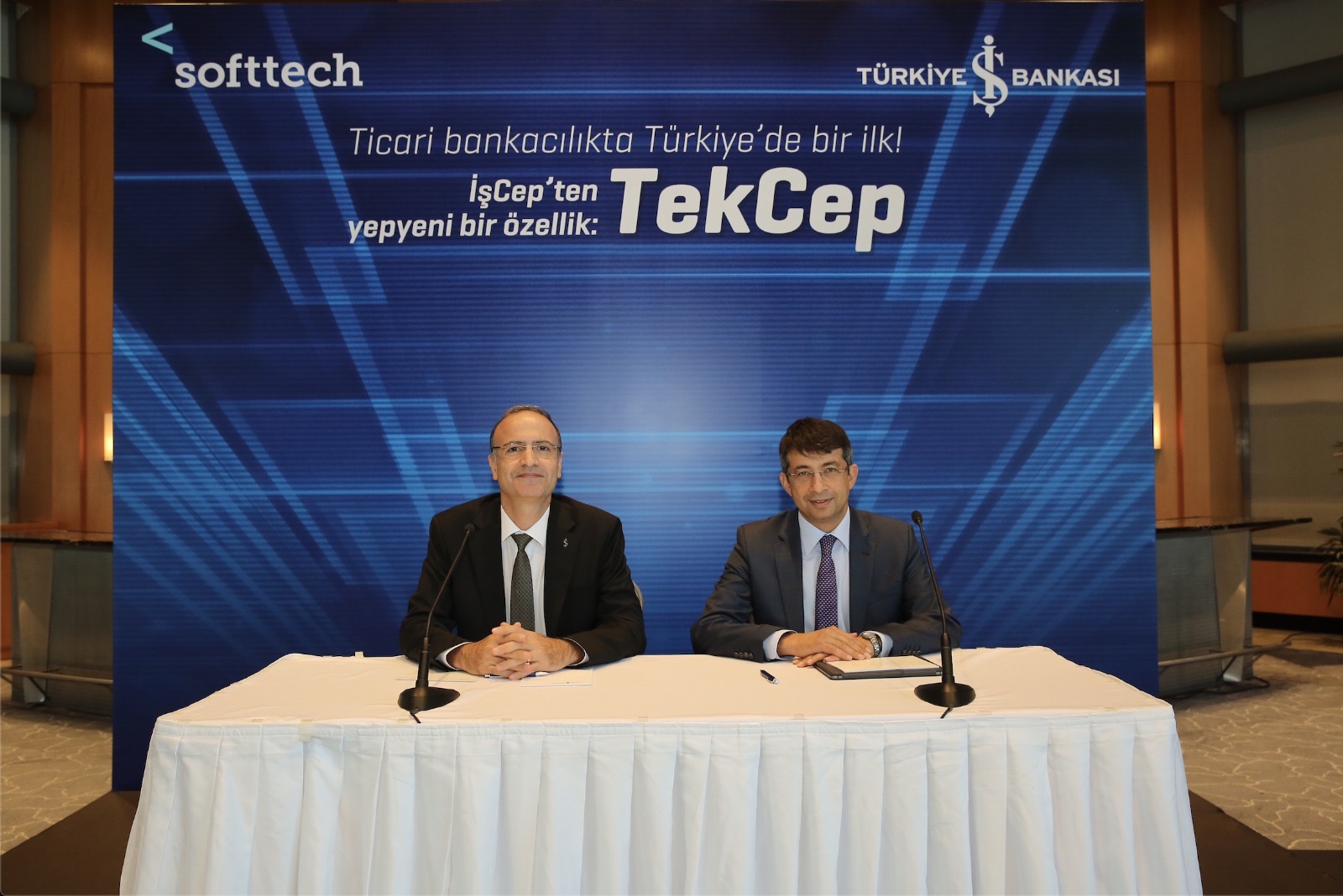 With the TekCep feature, which we developed as a first in commercial banking, companies can monitor their accounts and balances at other banks through İşCep.
In commercial banking services in Turkey with a tekcep first as we develop Turkey Is Bank legal entity firm customers, have the opportunity to follow through İşCep account movements and balances at different banks.
With the TekCep service, İşbank customer companies can see account movements from a single screen without having to enter the digital channels of other banks where they have futures-demand accounts or looking at their e-mails. The online account statement services provided by all banks to their customers, where account transactions are transferred to the environment requested by the customer, are offered to İşbank customers on a single screen. The service, which is currently only available through İşCep, will also be available through İşbank Internet Branch in the coming period.
TekCep service, where our technological strength is combined with the widespread and innovative approach of İş Bank, the future of banking and taken to achieve that today's "open bank" is considered to be one of the most important steps taken in Turkey.
TekCep provides both time saving and serious convenience.
İşbank Deputy General Manager Şahismail Şimşek said in his speech at the press conference that TekCep was introduced, as İşbank, today, while implementing the change and transformation in technology that permeates every area of life, they also support the digitalization processes of the customers with the services and products they provide. Şimşek says that nowadays, customers prefer faster, easier and ergonomic ones, "We are trying to bring our customers with different, best products and services and to realize the first one, With the TekCep feature, we create time savings for our legal entity customers in cash management, and provide a serious convenience in managing their banking transactions." Simsek, the service, even in Europe and America is still full unworkable, stressed that a good example of the open-banking applications with limited samples.
Our General Manager Murat Ertem said, "We have signed many principles together with İşBank. This time, our business is to facilitate the lives of commercial customers. We create time for life to allow people to realize their potential. For this purpose, we are trying not to have people do any work that technology can do. TekCep is a good example of this. İşBank's commercial customers will save time by seeing their accounts in other banks through TekCep through İşCep applications. Thus, they will be able to spend their time on jobs that make a difference with their potential. "