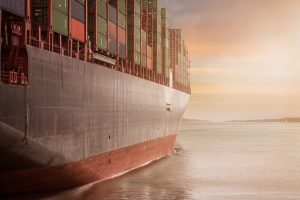 GullsEye Port Automation System accelerates the container, RoRo, general cargo, warehouse and bonded warehouse service processes, eases the work of the users with the visuals it provides, and increases the productivity.
Basic target of all organizations is to promote the operational productivity and increase the customer satisfaction, and have a controllable structure. The increase in complex systems, human activities, and machinery interaction makes it even harder to realize this target.
Given the big size of the ports, number of the employees and equipment in this business, ships traffic, and size of the cargo handling business; human and mechanical activities conducted inside the port within one day can reach thousands making it even harder to organize the operations.
GullsEye Port Automation System is designed to analyze this complex structure and to augment.
The system which instantly provides communication between the staff and the operations by authenticating the whole operations with wireless communication by using hand terminals and touch screens eliminates potential delays and labor losses caused by slow information flow.
It reduces the operational costs by planning all the work in advance, while it also makes it possible to get prepared for and to intervene efficiently in various surprises that may emerge during the operation thanks to its simulation abilities. It also ensures a comprehensive control over the operational and financial data thanks to its monitoring and reporting instruments.
GullsEye, a Softtech enterprise, makes the most of the technology. The system which performs port design, port monitoring and planning functions with 3D modelling also provides communication skills by using the wireless and GPS functions.
GullsEye continues to be one of the most effective solution systems for the ports thanks to all technologies it has.